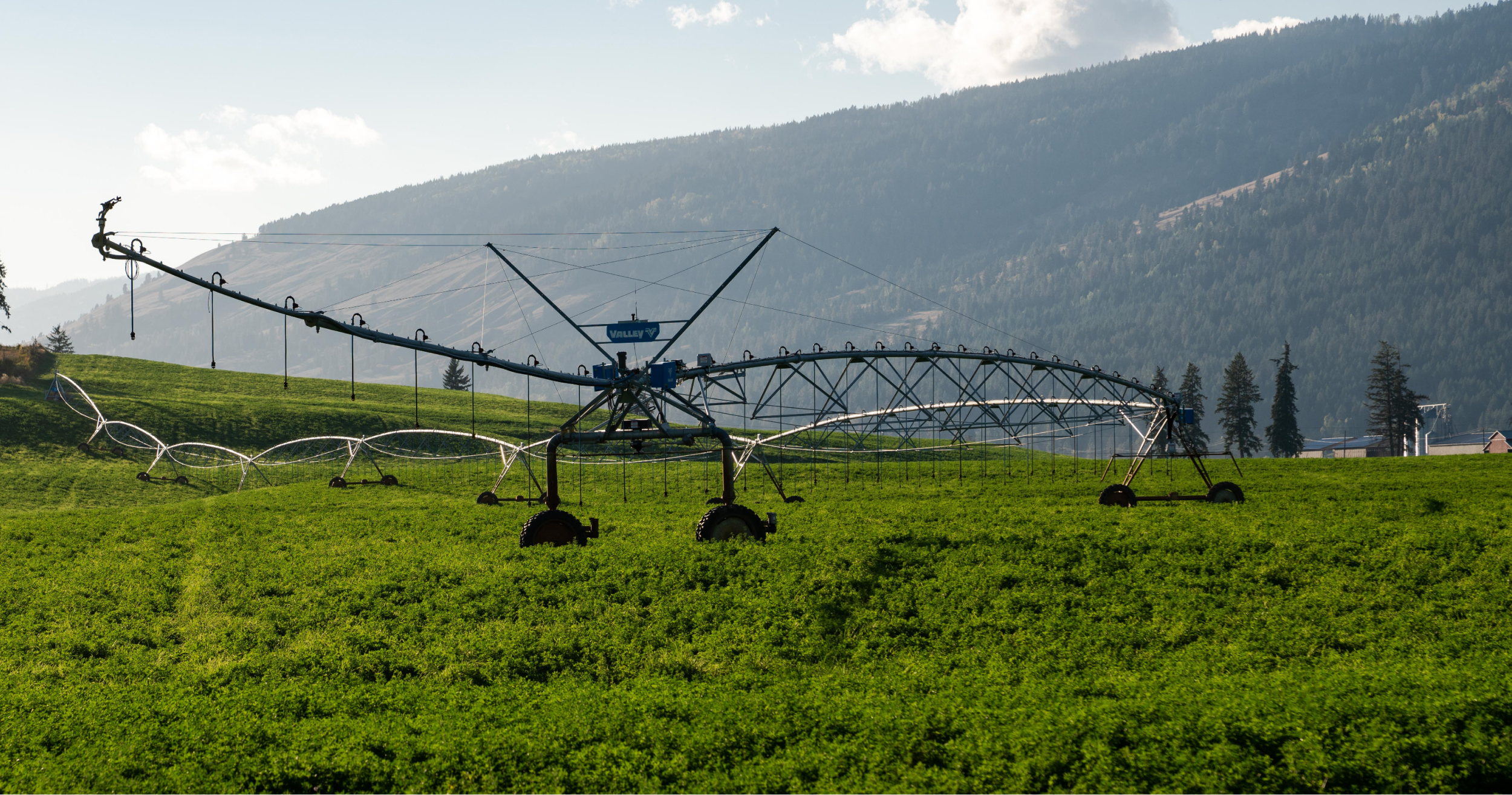 Rainmaking made easier
We put the protection of your land and earnings first. As the authority on irrigation, we'll design a system that increases germination and yield while reducing risk and waste.
Irrigation equipment and services
Proudly serving Thompson Shuswap, Okanagan Kootenays, Cariboo Chilcotin, and more throughout Western Canada.
Equipment
Center pivots, travelling hose reels, stationary guns, HDPE and PVC mainline pipes, sprinklers and nozzle packages, guns, and massive inventory parts to keep production moving.
Pumps
At the centre of all irrigation systems is the pump station. Get it done right with expert designs, equipment, and installation of vertical turbines, end suction, sumps, and more.
Water Management
Know what you're using and when, what's making a difference, what's being wasted and how you can alter your watering schedules to maximize your irrigation.
Servicing
When your water isn't working the way it should, you can count on us to get it back online.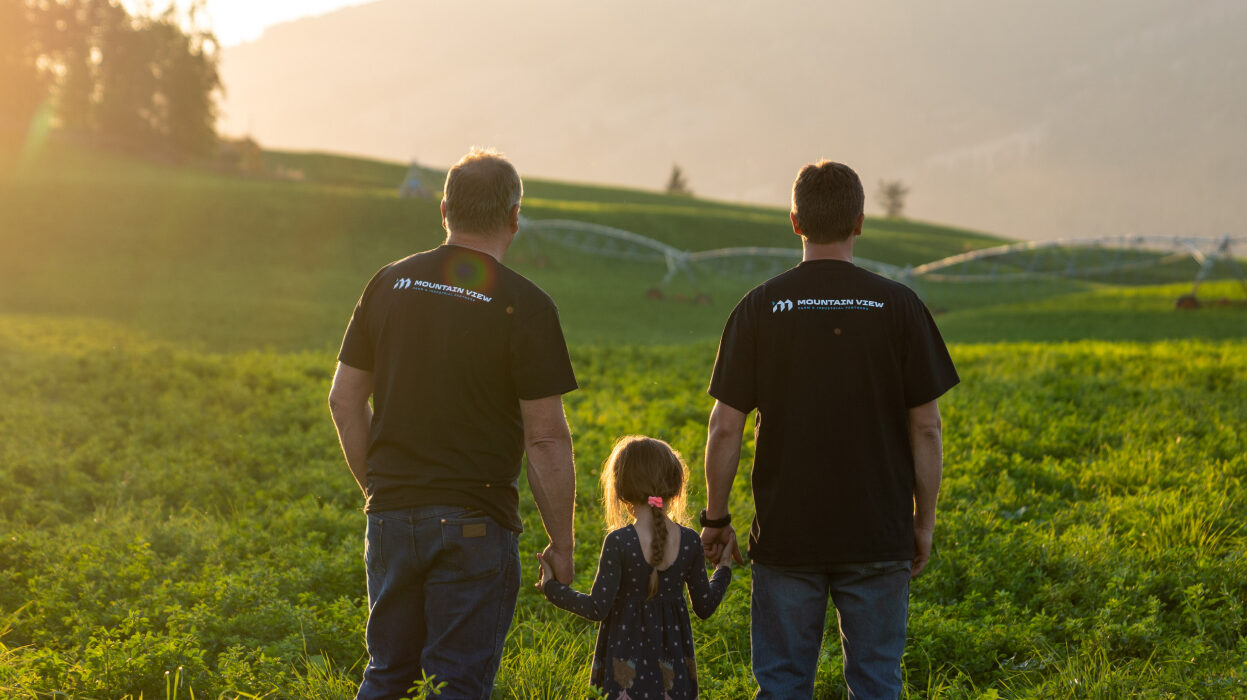 The Mountain View Difference
Our hi-tech approach to irrigation is unmatched. We can design, install and maintain irrigation systems for large and small operations.
50 years in BC
We've seen it all, done it all and can help you with it all.
360˚ support
We're strategists, fabricators, technicians and installers
#1 brands for everything
We're proud to work with Valley, Nelson, Bauer and more.